Register on the form below to receive a copy of the Page Personnel Salary Guide via email
---
Hong Kong Salary Index 2021
Traditionally a definitive salary guide, the Page Personnel yearly salary index details salaries in various industries, such as banking and finance, technology, healthcare, food and beverage, and retail to help both hiring managers and job seekers make informed employment decisions in Hong Kong. With the COVID-19 crisis, we firmly believe that our annual salary guide needs to do a whole lot more. 
After closing out yet another tumultuous year in 2020, with the ongoing social unrest and the COVID-19 pandemic, we are starting to see the first signs of recovery in Hong Kong's economy and hiring activity.
Therefore, we at Page Personnel Hong Kong recognise that we have to consider the volatile nature of the ensuing economic disruption in producing our annual salary guide.
Enter Talent Trends 2021, a new report to help hiring managers plan salary budgets and job seekers to comprehend the new normal. While it will not provide specific salary numbers, you can expect insights into companies' remuneration strategies in Hong Kong. You can also expect topics that cover recruitment and hiring matters, such as digital readiness, talent attraction strategies, salary expectations, better hiring processes, and market sentiment for industries that have experienced disruptions in the past year. You would also find insights and advice from global leadership members as well as Page's consultants.
The data presented in this report comes from an extensive survey of 12 Asia Pacific markets, with responses from over 5,500 businesses and 21,000 employees; of which over 3,500 replies are from directors or CXOs.  
Key Stats: Employment Outlook in Hong Kong
| | |
| --- | --- |
| 58% | increase in contract employment & temporary job listings |
| 87% | of those employed anticipate looking for new job opportunities in 2021 |
| 30% | of Hong Kong employers intend to increase salaries in 2021, and 35% plan to give out bonus payments. |
| 8% | expect zero pay increase from their current salary for new job offers |
Talent Trends 2021: Report Highlights
1. Future workplace trends

From our findings, learn about the top priorities for CXOs in 2021, key investment areas, employees' preferences on workplace flexibility, and performance assessment.

2. People-first strategies

From leadership communication to mental health matters, the report highlights the best people strategies to engage your employees.

3. Salaries and bonuses

Find out how your company's offer for new hires compare against competitors and expectations from job seekers.

4. Attracting and retaining top talent

Remuneration may be crucial, but it is not everything in talent attraction. Learn about the non-monetary aspects of attraction and retention strategy that job seekers value most.
Average salary increases in Hong Kong for potential new hires in 2021
| | |
| --- | --- |
| Functions | (%) |
| Banking & Financial Services | 10 |
| E-commerce / Internet | 7 |
| Fast Moving Consumer Goods (FMCG) | 9 |
| Healthcare & Life Sciences | 7 |
| Industrial & Manufacturing | 6 |
| Legal | 7 |
| Natural Resources & Energy | 7 |
| Professional Services | 7 |
| Property & Construction | 7 |
| Retail | 8 |
| Technology | 9 |
| Transport & Distribution | 8 |
The Hong Kong Market: The return of optimism and confidence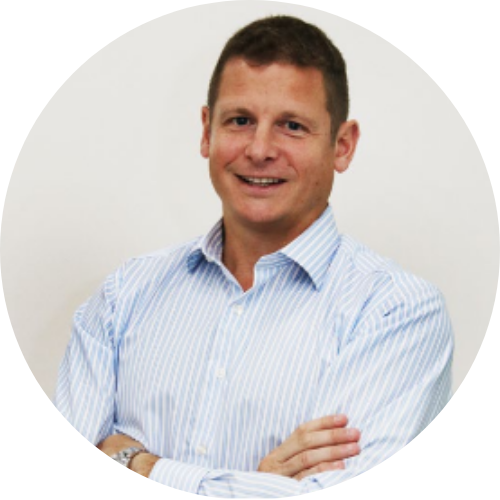 Mark Tibbatts
Managing Director, Taiwan & Hong Kong
Our Hong Kong Talent Trends 2021 report reflects vital market insights for the following 12 months. While the second quarter of last year was the low point for Hong Kong in terms of hiring activity, the third and fourth quarters saw noticeable rebounds among Hong Kong's businesses, and optimism is high that the city's economy will soon start turning the corner in 2021.
Financial services have proven to be resilient throughout the year before, with several banks boasting near-record results. Private equity and venture capital firms have been very active in Hong Kong with significant investment in Technology, Internet, and Healthcare and Life Sciences. Exports also grew in September and November last year and were fuelled by demand from Mainland China.
As a result, hiring demands in these areas have been robust, and we've observed hot competition for talent throughout the year. Contracting employment continues to grow as a solution and a career choice in Hong Kong across all sectors as the gig economy continues to evolve. Despite early setbacks and the ongoing challenges affecting Retail and Food & Beverage, there have been encouraging signs in the consumer sectors. We have observed an increase in hiring activity in areas such as FMCG. Hiring activity at senior levels has also been buoyant last year as leadership and expertise have come into focus and is an area we believe will continue to thrive in 2021. 
On the whole, businesses have a real drive to get the engines back up and running once more. Although the immediate outlook remains foggy and a full rebound depends on factors beyond the control of most, optimism and confidence are returning. It is widely anticipated that 2021 will be a better year than in 2020. Demand for talent is likely to increase through the year as the recovery gather momentum.