Page Personnel is a leading professional recruitment consultancy in Hong Kong, specialising in the recruitment of permanent, contract and temporary positions across industries. Page Personnel is a part of PageGroup, which began as a two-man operation in the UK in 1986. Since then, PageGroup has established itself as a global leader in recruitment with 140 offices in 36 countries.
In Asia, PageGroup opened its first office in Hong Kong in 1994, and since then, has expanded to major business hubs around the region. Page Personnel currently has 85 offices in 20 countries and specialises in bringing companies and professionals together, finding the right fit for roles in professional support services up to middle management.
Through experience, growth, and consistently high-quality standards and delivery, Page Personnel has become known for recruitment in this space. Along with the other brands in PageGroup, we are among the most respected and recognised global recruitment brands.
About PageGroup recruitment brands
PageGroup has a global presence in the recruitment market and across industries. In order to ensure that we're fully able to specialise and provide the right service for each situation, we have four key brands, all of which recruit for permanent, temporary and fixed-term contract roles. Each brand serves a distinct market, and is able to easily respond to specific needs. This is how to distinguish the brands:

Page Personnel focuses on providing specialist services to source and identify quality professionals within the professional support space through to middle management, across industries and in any size company. In Hong Kong, Page Personnel specialises on the following disciplines and industries:

Michael Page provides specialised recruitment services with the core focus on engaging talent within the middle management to leadership level as well as highly specialised technical positions. In Hong Kong, Michael Page focuses on the following disciplines and industries:

Page Executive, the executive recruitment division of PageGroup, provides a range of search, selection and talent management solutions. We are recognised in APAC for our powerful in-house research function, the speed and flexibility of our response, and our high success rates in finding suitably qualified and experienced professionals.

Combining the resources and reach of three PageGroup brands Page Executive, Michael Page and Page Personnel, Page Outsourcing is a flexible recruitment outsourcing solution. We partner with businesses to offer solutions to unique hiring needs, whether it's high volume hiring or specialist support for HR departments across industries.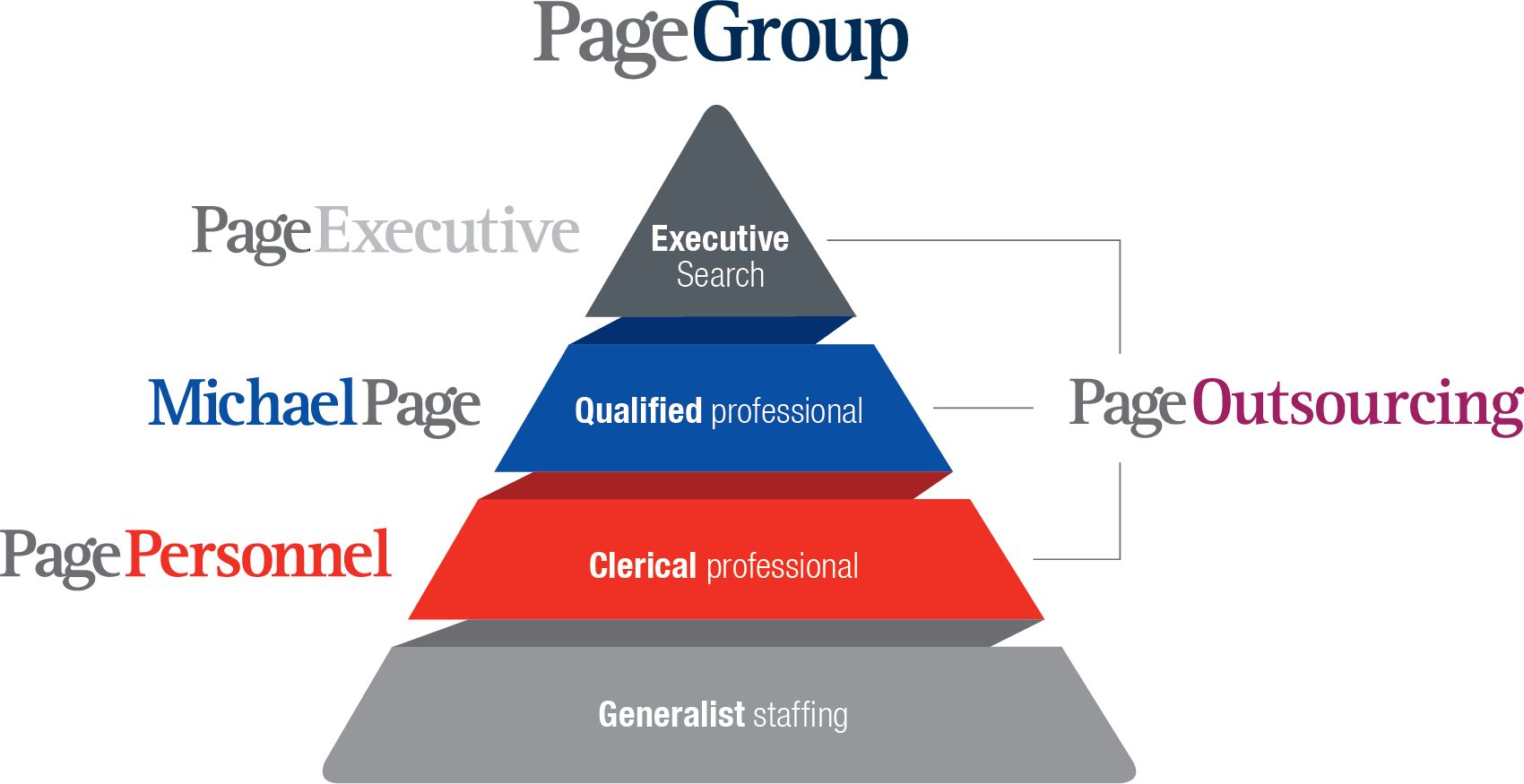 Why choose Page Personnel Hong Kong
Page Personnel knows the jobs market in Hong Kong inside and out. We are a large company, but our boutique approach to recruitment ensures that each job placement is treated in accordance with the unique requirements of each role, company and professional.
Page Personnel Hong Kong stands out in the market for a variety of other reasons. Here are a few of them:
Unique solutions for each situation
Whether you are a company opening a new office in a new country, expanding into the region, or needing to fill existing roles, we have a customised hiring solution that will fit your needs. If you're a professional looking for a fulltime job, or a contractor who is looking for new contracting opportunities, we have a large database of roles to help you find just the right opportunity.
Industry specialists
Page Personnel recruitment consultants truly are experts in their industry. We employ specialist consultants who have previous experience in the industry they are recruiting for. This ensures that our team has a detailed technical understanding of the requirements of every role, and the skills that are needed to succeed in it.
This expert expertise shows through in the advice we offer to both companies and professionals, which is up-to-date, accurate and highly useful. We do regular market research, producing industry reports, market trends, and salary reports to be used as a resource by our network.
Global network, local expertise
At Page Personnel, we have a strong network of contacts and offices around the world. Our local offices give us an insiders' perspective on each job market where we recruit. This combination creates an impressive mixture of global resources, with local understanding, allowing us to help companies of all sizes and types – from multinational blue-chip corporations to boutique, local firms.
Consultative approach to recruitment
We're passionate about recruitment and as a result, form long-term relationships with everyone we work with. We take a consultative approach to recruitment. This means we don't think in terms of single placements, and we don't think our relationship ends when a job has been filled. We stay in touch with professionals to act as true career advisors, and with companies to act as long-term partners.
Trusted partner
Over 90% of our current business comes from personal referrals and repeat clients. This number shows how committed we are to building long-standing partnerships and provide quality service throughout the hiring process.
Accredited Business Processes
Our repeat business also shows our high levels of professionalism and service that has established Page Personnel as a market leader in the professional recruitment sector. We constantly review and improve processes to ensure that we are up to international standards when it comes to doing business. We have been providing consistent levels of service for decades.
Award winning recruitment agency
Page Personnel recruiters are highly engaged on social media, and LinkedIn named PageGroup as the Most Socially Engaged recruiter globally in both 2015, 2017 and 2018. LinkedIn's most socially engaged award goes to those companies whose consultants are the most active on their platform, within their industry. This award shows how often our recruiters engage with both job-seeking professionals and companies looking to hire.
Contact Page Personnel Hong Kong
If you're a company looking to discuss hiring needs, contact us to speak with one of our recruitment specialists today. If you're a professional ready to find your next career move, submit your CV to be considered for exciting job opportunities in Hong Kong.